In the early 90's, Moore began photographing and painting portraits of jazz musicians in Kansas City. In '96 he took his portfolio to Paris and was invited to present a month long exhibit in the premier jazz club of Paris: Club Lionol Hampton.
In June of '97 he became a member of L'Association pour le Renouveau de l'Art: a coalition of international artists headquartered in Verneuil, France.
A year later his paintings were featured in a three month exhibit in the National Museum in Warsaw, Poland.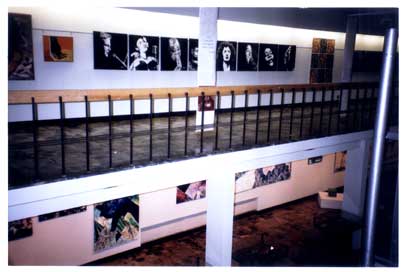 In June of '98, Moore was one of 22 invited artists to exhibit at "Ferme du Paradis" in Meulan, France.